 In a sense we've come to our nation's capital to cash a check. when the architects of our republic wrote the magnificent words of the constitution and the declaration of independence, they were signing a promissory note to which every american was to fall heir. this note was a promise that all men—yes, black men as well as white men—would be guaranteed the unalienable rights of life, liberty, and the pursuit of happiness. it is obvious today that america has defaulted on this promissory note insofar as her citizens of color are concerned. instead of honoring this sacred obligation, america has given the negro people a bad check, a check that has come back marked "insufficient funds." but we refuse to believe that the bank of justice is bankrupt. we refuse to believe that there are insufficient funds in the great vaults of opportunity of this nation. and so we've come to cash this check, a check that will give us upon demand the riches of freedom and security of justice. in this section of the speech, analyze martin luther king's connection between a defaulted promissory note and the lack of freedom experienced by african americans. which option offers the best analysis? question 3 options: mlk creates this analogy to communicate that america has enough freedom for all, but it needs to live up to its promises. mlk makes the analogy that america has run out of freedom. not everyone deserves to have it. mlk communicates that america should equally distribute funds to all citizens. everyone deserves equal access to the government's money. mlk demonstrates that america is improving in equality and should keep the forward momentum. English, 21.06.2019 13:30
Sharks' teeth by langston carter the day we found the sharks' teeth was foggy and cool. moisture hung in the air so thick you could almost see it sparkling in the dim sunlight. there were days, early in the summer like this one, where it seemed there was more water in the air than in the bay. we had beached the boat and stepped out on the recently cleared spit of land. the ground had a light dusting of white sand over an under layer of dried black mud. it looked like a recently frosted chocolate cake, though the frosting was spread a bit thin for my taste. the ground was solid, but we knew from experience that it was full of fiddler crab holes, and would be underwater at the first super-high tide. mysteriously, to us anyway, someone wanted to build a house there. we often came to these spots to look for artifacts. our beach, our summer home, had been a fishing camp for as long as anyone living could remember. the oldest stories told of travelers coming down to the edge of the sea, lining up to fill their wagon beds with salted fish to take back home. old decaying cabins still lined the beach. rotting nets, hung out to dry in the last century, decorated their weathered walls. their broken faces spun stories in our minds. the fishermen who, tanned and wrinkled from sun and salt, hauled their nets full of splashing mullet in to cheers from the waiting crowds. the bounty of the sea lightened everyone's hearts, and the smell of roasting fish filled the damp air. women fanned themselves from wagon seats. children splashed in the shallow edges of the bay. it was a scene we had acted out as youngsters, building an imaginary bridge to a life we would never fully know. read this sentence from the text: their broken faces spun stories in our minds. what is the main effect of the word faces in this sentence? it creates a feeling of despair. it creates the idea of something watching. it suggests the narrator has great fears. it implies a sense of history.
Answers: 3
Answer English, 21.06.2019 19:00
What does twain find ironic and hypocritical about human patriotism?
Answers: 3
Answer English, 21.06.2019 22:00
Examine the conflict of a popular film. in 7-10 sentences, explain how the writer/director crafts a story around that conflict and why it is engaging for an audience.
Answers: 1
Answer English, 22.06.2019 00:30
Monsters of the deep the ocean is full of mysteries and amazing creatures. since the first sailors left their home shores and set off for adventure, stories have been told of the strange and wondrous beasts encountered on the open ocean. with only glimpses and imagination-enhanced stories to go on, humans have made many an interesting creature into a monster. the truth is, the ocean's scariest creatures inhabit such extreme depths that humans are rarely, if ever, threatened by them. that does not mean they are not the stuff of nightmares. consider, if you will, the following frightful fiends. atlantic hagfish part eel, part sea snake, this sea serpent may have inspired many stories. lacking the scales that most fish have, the hagfish secretes the most amazing slime to protect itself. this slime may be used to suffocate predators. the slime includes small fibers that make it almost impossible to remove. but the hagfish's truly horrific nature lies in what it does to its prey, not its predators. with an excellent sense of smell that compensates for almost total blindness, the hagfish will locate and latch on to a victim. with a circle of razor sharp teeth, the hagfish bores a hole into the side of its now-doomed prey. once the hole is complete, the hagfish just welcomes itself inside for a meal of fish innards. it essentially eats its prey from the inside out. like other deep-sea monsters, however, hagfish are seldom a nuisance to humans. they live most of their lives at depths of up to 5,600 feet. in fact, they prefer a soft sea bottom so they can quickly bury themselves to hide from threats. gulper eel another, more hideous, fiend of the deep is the gulper eel. this creepy critter is part eel and part giant pouch. like a pelican's enormous pouch-shaped mouth, the mouth of the gulper eel can open quite wide to gulp prey. it has a long tail tipped with a glowing organ that is used to lure in prey. in part to its tail, the gulper can reach up to six feet in length. because its tail is so thin, it is not able to pursue prey with any speed, but it can scoop up hundreds of small crustaceans or shrimp in one bite. often swimming through these prey groups with its mouth wide open, its large jaws allow it to feed on squid and other creatures much larger than itself. gulper eels have only been studied because they sometimes get caught in the nets of fishermen. the depths they inhabit make it quite difficult for scientists to study them. they can go as deep as 6,000 feet, well beyond the abilities of humans to pursue them. vampire squid perhaps the most frightening of the deep-sea monsters is also the smallest. the vampire squid reaches lengths of only six inches. it is also one of the most ancient of the deep-sea monsters. scientists believe it to be the last surviving member of its order. to see the vampire squid is to wonder how many kinds of sea creatures have been mashed into this one odd-looking spook. part squid, part octopus, and part fish, the vampire squid has features of all of these. first, it has large fins at the top of its head that look like ears. flapping like dumbo, the squid uses these fins to get around. it also has tentacles and a large bulbous head like an octopus. its arms, however, are connected by webbing that allows it to form a cloak around itself when frightened. like the octopus, it can change its colors, even making its cloak so dark that it appears invisible. remarkably, it has the largest eyes compared to its body size of any creature on earth. despite its mere six-inch length, its eyes are as big as those of a large dog. with its glowing orbs of eyes and its disappearing tricks, it's no wonder it's named after one of the most feared creatures of legends and folklore: the vampire. these creatures make one wonder not just about the odd members of the deep-sea community, but also what mysterious things inhabit the regions never visited by humans. what may be lurking in the deepest, darkest corners of the deep blue seas? one thing we know for certain, much like the outrageous monsters we conjure in our worst nightmares, the deep ocean is an equally imaginative source of shock, awe, and outright fright. what are the key differences between the atlantic hagfish and the gulper eel? use details and quotations from the text to support your answer.
Answers: 1
Answer
In a sense we've come to our nation's capital to cash a check. when the architects of our republic w... English, 12.03.2021 22:40
Which statement best describes Thomas Paine's use of evidence in the passage? was it empirical or anecdotal?...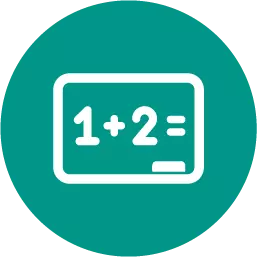 Mathematics, 12.03.2021 22:40
Please help me ...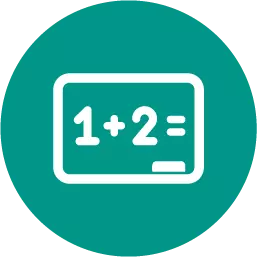 Mathematics, 12.03.2021 22:40
An expression is shown below: 10n? - 15m2 + 20xn? - - 30xn Part A: Rewrite the expression so the GCF is factored completely. (4 points)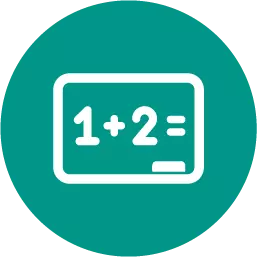 Mathematics, 12.03.2021 22:40
A square playground has sides that are 17 meters long. What is the playground's area?... English, 12.03.2021 22:40
Explain one character trait that describes Jeanne Baret, Lady Hester Stanhope, and Nellie Bly. What actions by these women support this trait? Include...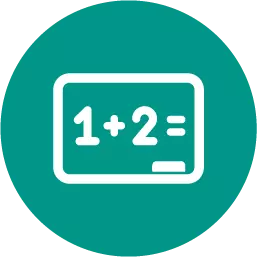 Mathematics, 12.03.2021 22:40
I really need helpp!! ...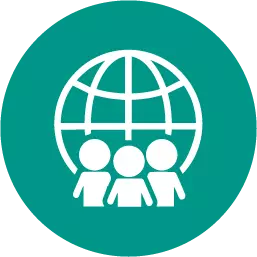 History, 12.03.2021 22:40
What does this mean Society in every state is a blessing, but government even in its best state is but a necessary evil; in its worst state an intoler... English, 12.03.2021 22:40
Playing Pool in my garage who wanna get into a zoom im 13 meeting id:827-538-3985 Passcode:4WZExW...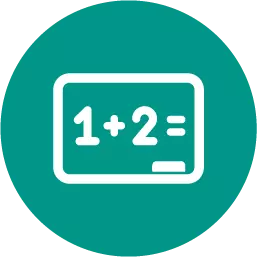 Mathematics, 12.03.2021 22:40
The measures of two supplementary angles have a ratio of 3:7. What is the measure of the larger angle?...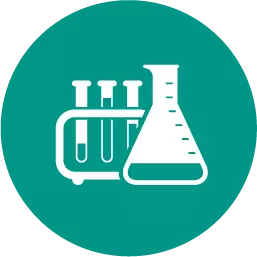 Chemistry, 12.03.2021 22:40
apparently 90% of people marry there 7th grade love. since u have read this, u will be told good news tonight. if u don't pass this on nine comments y...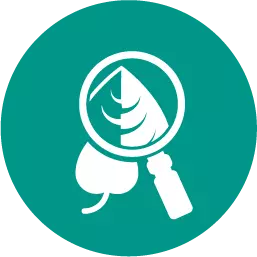 Biology, 12.03.2021 22:40
Which statement best explains how aerobic respiration functions to cycle matter and energy within a cell? Aerobic respiration produces glucose from c...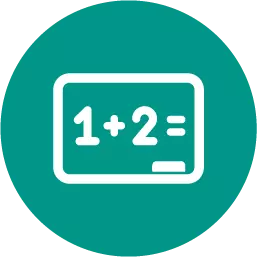 Mathematics, 12.03.2021 22:40
Represent the solutions of x >5 and m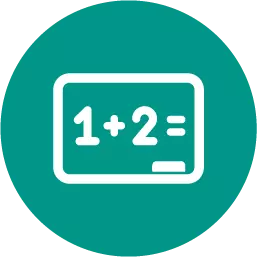 Mathematics, 12.03.2021 22:40
Can someone get me a Nintendo switch gift card please...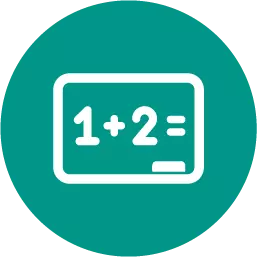 Mathematics, 12.03.2021 22:40
Sergio passes by a bike store on Monday and sees his dream bike in the window. It cost 120 . He passes by on Wednesday and is thrilled to see that is...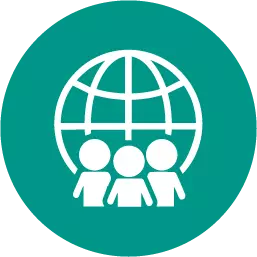 History, 12.03.2021 22:40
Why is scientific method such an important discovery what effect does it have everyday modern life?...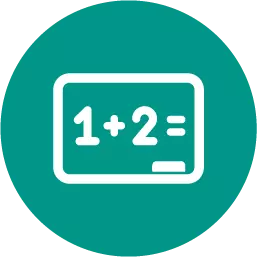 Mathematics, 12.03.2021 22:40
Solve the equation. 2/3z - 6 = 15 *...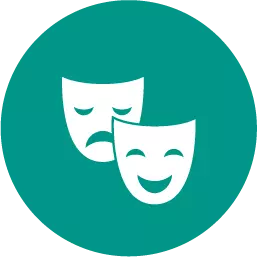 Arts, 12.03.2021 22:40
The realistic details shown in European paintings of the 14th and 15th centuries were made possible by the use of:A. tempera paints. B.water-based pai...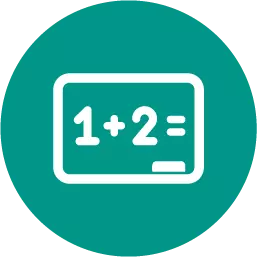 Mathematics, 12.03.2021 22:40
А 2 Find the length of Line AB. 4 -3 3 B -2​... English, 12.03.2021 22:40
2 Dogs have many special abilities that make them superior to cats. Dogs' eyes contain a special membrane, called the tapetum lucidum. Wh...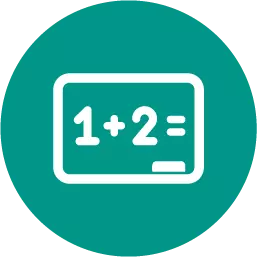 Mathematics, 12.03.2021 22:40
Have an Amazing Day!! ...
More questions: English Another questions